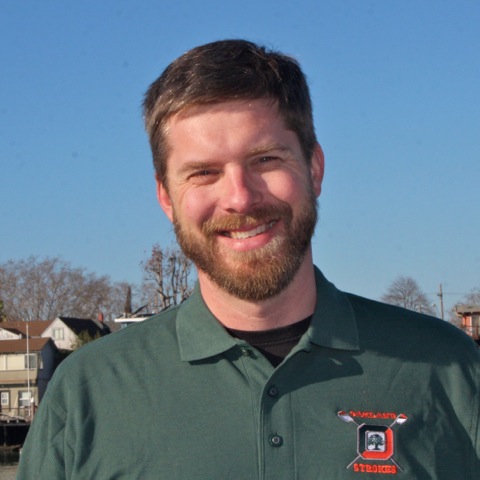 Executive Director
Dana has been with the Oakland Strokes since he started rowing in 1990. He assumed the role of Executive Director in August of 2018, previously acting as the Managing Director for four years.
During his time as Managing Director, Dana was an assistant coach for the Varsity Women's team in 2017 and 2018, leading the third and fourth varsity squads. Prior to this Dana coached for the Strokes from 1999 through the 2006 season, acting as the Varsity Men's Assistant Coach from 1999 through 2000, Novice Mean's Head Coach in 2001, and Head Men's Coach from 2002 through 2006. Some of his accomplishments include his crews qualifying for the Youth National Championships from 2003 through 2006, earning a Silver medal in the Boy's V8+ in 2004 and a Gold medal in the Boy's V4+ in 2005.
Dana began rowing in 1990 for the Oakland Strokes while attending College Prep in Oakland. He continued rowing at Cornell University where he earned a Bachelor's Degree in Civil Engineering in 1997 and a Master's Degree in Structural Engineering in 1998. Since his graduation he worked full time as a Structural Engineer until 2014 when he returned to the Oakland Strokes. Dana lives in Alameda with his wife and two children.